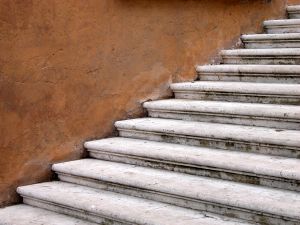 I recently read and highly recommend Barbara Carkenord's book, Seven Steps to Mastering Business Analysis, and must admit it has quickly approached the top of my list of  favorite business analysis resources. It covers the basics needed to help get new analysts off to a productive start, but is also a nice handbook for the seasoned analyst looking to review the fundamentals or improve upon his/her skills.
In chapter 4, she covers processes (business activities that turn inputs into outputs) and some of the subtle differences between use cases and processes. As supporting material, she provides a helpful sample process template, which I recently modified and used to catalog some processes that were being considered for movement to a different technical platform as part of a recent project. 
I chose to use the template to catalog the processes because I wanted to capture the most important details about the processes, but I wanted to do it in way that was modular – by that I mean that I wanted to be able to hand someone a single document for a process and be able to tell them, "here's what you need to know about this one" and have it be sufficient to stand alone. I also wanted the brief document to be thorough, but not lengthy. Using this template for each process worked nicely for capturing the level of completeness and modularity I was looking for.
Having found the template so useful, I asked Barb's permission to share my adaptation of it here for you folks to look at and download if you like, which she graciously granted.
I'd encourage you to take a look at it to see if  it might be of use. Tweak it as needed to suit your situation. See if it might be as useful to you as it was for me. I won't use the template for every project, but it serves as a nice, new addition to my figurative "toolbox" of business analysis tools and techniques I can pull from as needed.
Again, I highly recommend "Seven Steps" for business analysts of any experience level, and if your interested in seeing more from Barb, she's not hard to find. She blogs occasionally at B2T's Business Analyst blog. She was also a recent guest on the Requirements.net podcast, and hosted a recent IIBA webinar.
Hopefully you'll find the template useful. If you do, remember to thank Barb!