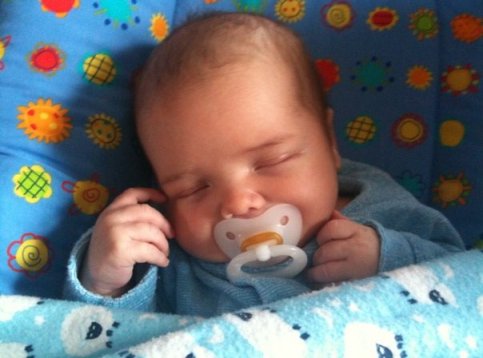 I admit the site has been pretty quiet lately. I haven't quite kept up with things too well over the past few months. The fact is, though, that while I love blogging and interacting with my peers on all things business analysis, I've been working on a much more important project here recently.
My wife and I welcomed our son our son, Jacob into the production environment, on time (seriously – he was even born on his due date, Jan. 28!), as designed, and by all early indications, the stakeholders are thrilled with the end product – more on that in a bit.
Jake managed to exceed all our estimates in size, weighing in at a whopping 10 lbs. 3 oz.
Here is some of the feedback we received from key project stakeholders during the first few post-release days.
Big Brother Will
Will had been wanting a little brother, and was thrilled from the day we found out he'd be getting one. As a dad, I was a bit surprised and pleased at his reaction, though (around the 25 second mark).
[youtube width="480″ height="385″]http://www.youtube.com/watch?v=fJes46ae5sM[/youtube]
Big Sister Anna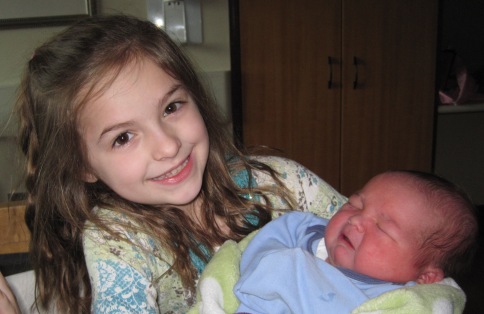 Anna wrote the letter below a few days before Jacob was born, and asked that it be delivered to him as soon as possible. Anna's in first grade so she only spells about as well as I do, but if you read it phonetically you'll find that she's pretty happy about our latest "release" as well.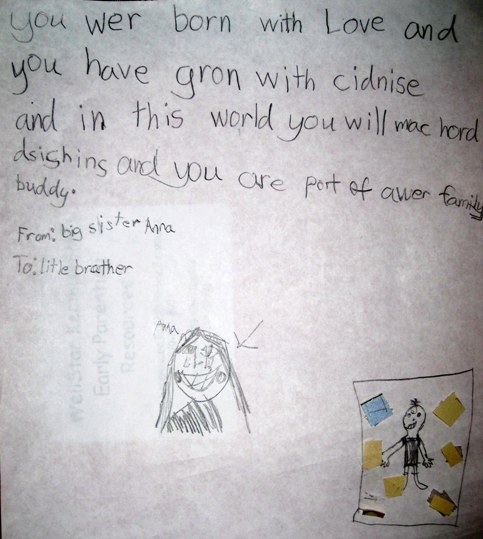 Big Sister Mary
No handwritten letters of videos of 3 year old Mary, but I think her smile speaks for itself.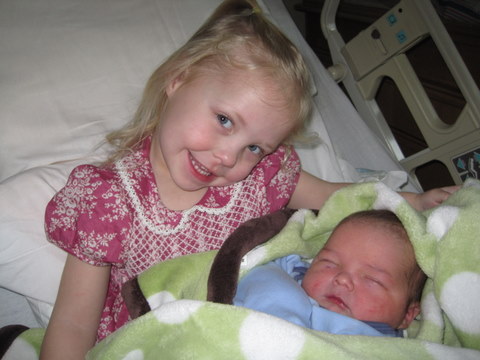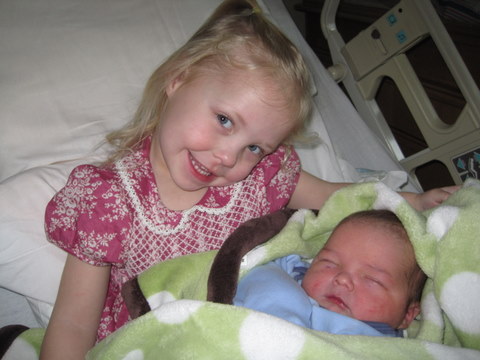 Lessons Learned
Looking back on our recent "release" has only reaffirmed to me that the most important project I'll take on in this life – and the one I want to get right if I fail at all else – is to do right by my Manager (and wife, Holly) and my little project team.
I do look to get back into the swing of participating the the online BA community, and being a little more faithful at keeping the site up to date. As it turns out, I've been given the opportunity to assume some additional responsibilities at work – still related to business analysis – that will provide me with some new experiences and perspectives.
So, while this post may not provide any new or clever insight on how to be a better business analyst, I appreciate you indulging me in a bit of a vanity post.