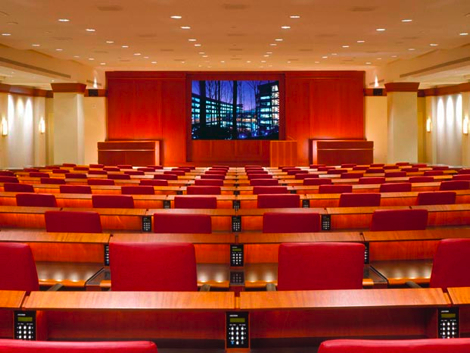 Next week's IIBA Atlanta Chapter meeting will be the annual panel discussion. This year's topic is "Characteristics of the Successful Business Analyst". I've been invited to participate as a panelist and am really looking forward to the opportunity. Below are a few more details:
This is your opportunity to ask Atlanta professionals every question you've wanted to about the business analyst role, business analysis throughout the enterprise, what are qualities of a competent BA, etc.

If you're new to the profession or considering a change to business analysis, this is the perfect opportunity to have all of your questions answered. Experienced BAs can use this as an opportunity to expand your knowledge base as well as ask any lingering questions of your own.
We had a preparatory conference call this morning for moderators and panelists, and, I must admit, as the date approaches I am getting more and more excited to get to hear and learn from my fellow panelists, and have an opportunity to share some of my thoughts and interact with fellow analysts from the greater Atlanta area.
If you're in the greater ATL area, please stop by and say hello. To view details and RSVP, click here. Over the past few years, the panel discussion has been billed as the chapter's "annual premier event". It's always well attended, a lot of fun, and provides a great opportunity for building and maintaining that network of area contacts.
Hopefully there will be some good note-takers in the crowd, as I may not have time to talk and jot at the same time. For those of you who are a bit further away, I will try to provide a recap shortly after the event.
If you're interested in Atlanta Chapter events, or if you are just looking for an additional resource for BA discussion and resources, have a look at the chapter's LinkedIn page. With 570 members (as of this moment)  it is one of the most active  IIBA chapter sites out there.
See you Tuesday!