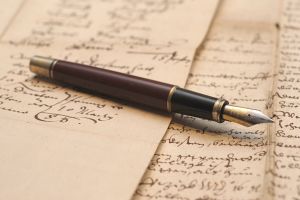 I was sorting through some of my bookmarks and articles I've accumulated over time via the Web, and found that there are a few articles and reference matieral that I  seem to refer back to time and again. I've provided links below to several articles/presentations I consider to be "classics" in the field of business analysis and requirements engineering that I think any analyst would benefit from reading.
Some are relatively new, and some have been around for quite a while but are still every bit as valid as the day they were published.
I hope you'll get as much use and enjoyment from these resources as I have.
Elicitation
Analysis
Specification
Validation
Communication/Collaboration
Methodology
Architecture
If you have any "classics" that you'd like to share, please comment so I can add to my collection and readers can add to theirs, too.
Keep an eye on this post – I'll add more "classics" as I come across them.
Jonathan Babcock is a business analyst who thoroughly enjoys what he does. Practical Analyst is his outlet for sharing what he's learned, and for interacting with like-minded folks.
To keep up with the latest on Practical Analyst, you can
subscribe
to the RSS feed,
follow Jonathan
on Twitter, or
view his profile
on Linked In.